Privacy Policy of Firdaws Academy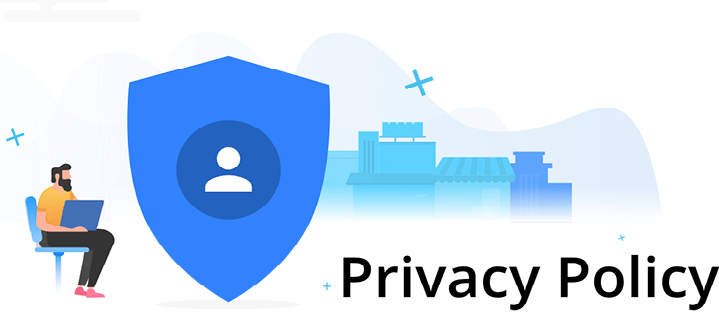 Privacy Policy
The Privacy Policy governs the manner in which Firdaws Academy collects, uses, maintains and discloses information collected from users (each, a "User") of the Firdaws Academy website. This privacy policy applies to the Site and all products and services offered by Firdaws Academy.
What Information Does Firdaws Academy Collect?
Firdaws Academy gather various types of Personal Information from our users, as explained more fully below. The students data will only be used for educational/school purposes. We may use this Information to improve our services, to allow our users to set up a  profile, to fulfill your requests for certain services, to analyze how users utilize the Website, and as otherwise set forth in this Privacy Policy. We do not share any certain types of Personal Information with any one except Support team and Quality team.
Information You Provide To Us
We receive and store any information you knowingly provide to us. For example, during registration for evaluation or in our system, we collect Personal Information such as your name, user name, email address. We may collect other Personal Information you provide us through your use of our services, such as notes you compose about your contacts; however, these private notes will not be shared with other Website users, unless you choose to share them. You can choose not to provide us with certain information, but then you may not be able to take advantage of many of our special features.
Children: 
Children can only use our services under the supervision of their parents/legal guardians and we always suggest minors (under the age of 13) not to submit any personal information to us or use the service without proper permission from the parents/legal guardians.
Information Collected Automatically
Whenever you interact with our Website, we automatically receive and record information on our server logs from your browser including your IP address, and the page you requested.
When we collect usage information (such as the numbers and frequency of visitors to our site), we only use this data in aggregate form, and not in a manner that would identify you personally. For example, this aggregate data tells us how often customers use parts of the Website, so that we can make the Website appealing to as many customers as possible. We never disclose aggregate information to a partner in a manner that would identify you personally.
How we keep your personal information secure
We do not sell, trade, or otherwise transfer to outside parties your personally identifiable information. Our website is scanned on a regular basis for security holes and known vulnerabilities in order to make your visit to our site as safe as possible.
We use regular Malware Scanning.
We do use an SSL certificate. For protecting your personal information, we take reasonable precautions and follow industry best practices to make sure it is not inappropriately lost, misused, accessed, disclosed, altered or destroyed. We store personal information on secure servers that are managed by us and our service providers. Personal information that we store is protected by security and access controls, including username and password authentication, two-factor authentication, and data encryption where appropriate.
Data Accessibility
Through our student portal and pdf file, each student has access to a personal profile to access, review, and correct any personal information at any time. We do confirm that we do not sell any student data. As we confirm that we do not keep any student profiles.
Data Retention
When students cancel their accounts, we will retain their personal information for 12 months after which all the information will be deleted from our system and it will not be possible to retrieve progress records.
Disclosure to third parties policy:
Disclosure to third parties: We pledge to not collect, use, or share such information for any purposes beyond the authorized educational or school purposes, or as authorized by the student or parent. (confirming that the third parties practices are in line with the Pledge). As we also pledge to not collect, use, or share such information for any purposes beyond the authorized educational or school purposes, or as authorized by the student or parent. 
Please note that if you upload or post any information to a public part of the Website, we may use it in accordance with our terms and conditions of use and it may be viewed and used by others.
*Important Note: Any student pauses or stops the classes for a week or more (without informing us), all his/her personal data will be removed. And in the case of that the student wants to resume the classes, he/she should fill out the Enrollment Form once again or provide the support team with the required data.
Refund policy:
We have a 100% customer satisfaction policy. If for any reason you are not satisfied simply email [email protected] and ask for a refund within 7 days of the invoice. You will receive an acknowledgement within 24 hours.
Payment
We do not ask for any information regarding money transfers, because our money transfers are done in a smooth and simple way by Paypal, by sending the suitable study plan amount to our Paypal account.
We use PayPal for processing payments. We do not store your card data on their servers. The data is encrypted through the Payment Card Industry Data Security Standard (PCI-DSS) when processing payment. Your purchase transaction data is only used as long as is necessary to complete your purchase transaction. After that is complete, your purchase transaction information is not saved.For more insight, you may also want to read terms and conditions of PayPal on https://www.paypal.com/
Successor Entities
We will only contract with future companies that are consistent with Pledge principles or allow users a choice to send information to the future entity. 
Changes to this privacy policy
Firdaws Academy will not update the privacy policy soon. But even when we do so, we will post a notification on the main page of our Site and at the same time we will email you for the changes made to the Policy for a new consent to the privacy policy, in addition to give users the option to delete their account. You can write us an email if you disagree to the new policy or the changes we made at [email protected] and one of our CSR will be in touch with you within 24 hours. On your rejection we will delete your student account and all of your personal data form our website right away. You are bound by any material changes to this Privacy Policy when you start using www.firdawsacademy.com after you have accepted such changes made to it.
Questions Or Concerns
Please, let us know if there is something unclear regarding our privacy policies, or if you have any inquiry. you can send us a detailed message to [email protected]. We will make every effort to resolve your concerns in sha Allah